Recommended Tips, Tools, Templates and More
SCORE has an abundance of resources to guide you on your way to growing a successful small business or nonprofit organization. Below are some useful guides, tools, and templates that our mentors have found that help anyone starting or growing an enterprise. Take advantage of these free documents.
Contact us to help put your ideas into motion.
Business Plan Templates
---
A good business plan template can help you get your thoughts organized. The business plan gives your start up or growing small business a blueprint for success. The process of writing a good plan will force you to consider all aspects of your business - financing, marketing, operations and more. These templates provide instructions for each step of your plan and show you what an investor-ready and SBA-approved business plan should look like.
Business Plan Template for an Established Business
Download our free business plan template for your established business as a Word doc. A business plan for an established business serves as a roadmap guiding the growth and continued success of your business throughout its next stages.
Business Plan Template for a Startup Business
To increase your odds of a successful business startup, download this step-by-step business plan template you can use to plan for your new business.
Lean Canvas Business Plan
Every small business should have a business plan and the Lean Canvas Template one-page plan is a great place to start. It is one of the best ways to map out the goals for your business and how you plan to reach these goals.
Finance Templates
---
From creating a startup budget to managing cash flow for a growing business, keeping tabs on your finances is essential to success. These templates will help you monitor and manage your business's financial situation, create financial projections and seek financing to start or grow your business.
Financial Projections Template
Download this financial projections template to calculate your small business expenses, sales forecast, cash flow, income statement, break-even analysis & more.
Startup Expenses
Navigate your startup's financial planning with SCORE's Startup Expenses template. Effectively track and manage your initial costs to set your business on a path to success.
Opening Day Balance Sheet
A balance sheet shows the financial position of your company at a single moment in time; in this case, it will be as of opening day. Use your Startup Expenses spreadsheet to get the basic data for the balance sheet.
Bank Loan Request for Small Business
Do you want to improve your chances of getting a business bank loan? Use these tips on how to write a compelling bank loan request letter.
Online Small Business Loan Worksheet
There are more financing options for small businesses available than ever before. Use this worksheet to determine if an online lender right for your business.
12 Month Cash Flow Statement
A cash flow statement tracks how much your business makes and spends. Here you'll find a template to project your cash flow for the next 12 months.
Personal Financial Statement Template
Has a lender or investor asked you for a personal financial statement? Use this free, downloadable template to document your assets, liabilities and net worth.
12-Month Profit and Loss Projection
Download this template to track your revenue and expenses so you can forecast your profits and losses for the next 12 months.
Marketing & Guides Templates
---
Marketing helps your business build brand awareness, attract customers and create customer loyalty with your target audience so that you can increase revenues and gain a strong market position for your product or service. A sales plan lays out your objectives, strategies, tactics and identifies any potential obstacles. Use these templates to forecast sales, develop your marketing strategy and map out your marketing budget and action plan.
Marketing Plan Guide
A well-designed marketing plan can help you raise awareness of your business, attract more customers and boost sales. Use this guide to develop a 12-month marketing plan and integrate it into your company's business plan.
Target Market Data Worksheet
Download this template to help your select the best target markets for your business.
Annual Marketing Budget Template
Use this downloadable Annual Marketing Budget template to plan the budget for your small business's marketing and advertising efforts.
SWOT Analysis Worksheet
Download this worksheet to identify the strengths, weaknesses, opportunities and threats for your business. This information can help you outline goals and strategies for your business and marketing efforts.
Marketing Calendar Template
Use this template to schedule and organize your marketing activities.
Digital Marketing Guides
---
Digital marketing is an umbrella term to describe marketing and promotional tactics that connect a company with its target audience online. Effective digital marketing is recommended for many businesses. But it isn't done overnight. The strategies and activities necessary to create the right opportunities take significant time, energy and investment from many people. It is important to commit to campaigns for reasonable periods of time before they can deliver expectations. Below are some resources to guide you on your path to success. Click on the link to download PDF.
Additional Featured Resources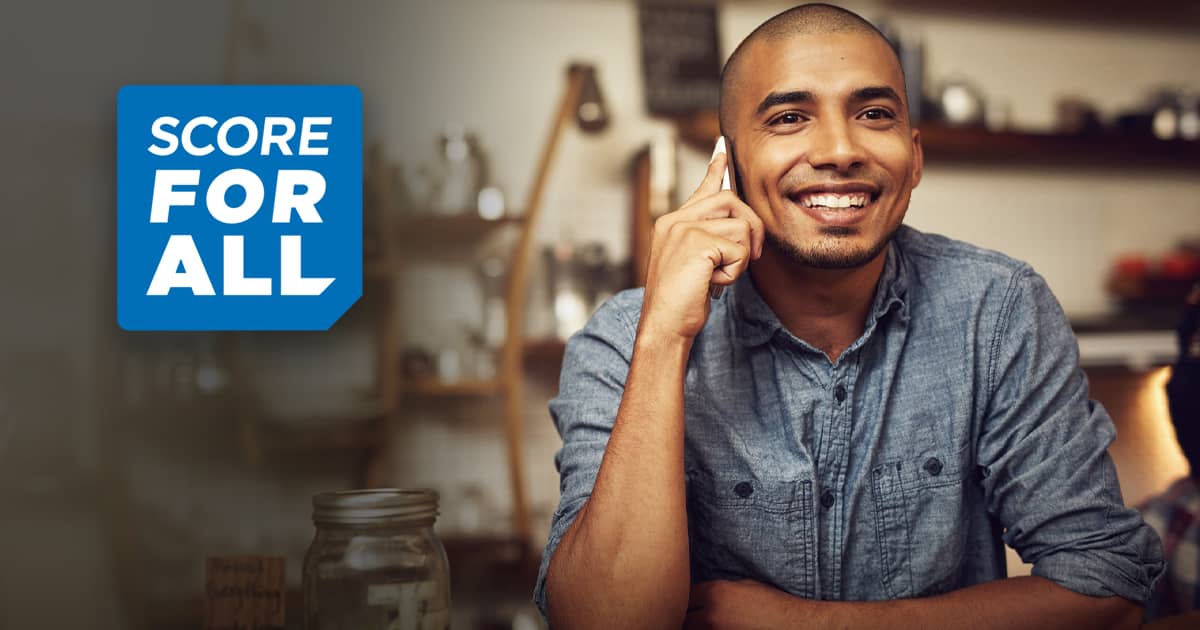 SCORE Empowers All Entrepreneurs
We believe that anyone can start and manage a successful small business. Diverse backgrounds, different voices and unique needs may call for specialized resources and mentoring approaches.
SCORE is listening, recognizes these diverse needs, and provides personalized support in a wholly-inclusive platform called SCORE for All.
Visit SCORE for All
Entrepreneur's Guide: Starting and Growing a Business in Pennsylvania
Each entrepreneur is unique. No matter what level of business experience or expertise, the Entrepreneur's Guide: Starting and Growing a Business in Pennsylvania will provide you with valuable information that will help with business startup and growth.
View Guide
SCORE Chester & Delaware Counties Information
In Chester and Delaware Counties, we have 100 Volunteers ready to help. They are Mentors, Subject Matter Experts, and Workshop Presenters. SCORE has been operating in the two counties for over 40 years serving thousands of clients.