Small Business Help From SCORE
SCORE has the largest network of free volunteer small business mentors in the nation. No matter what stage your business is at SCORE has a mentor for you. Easily request a mentor to help you start, grow, or transition your business today!
Celebrating Asian American and Pacific Islander Month
May is Asian American and Pacific Islander Entrepreneurs Heritage Month—a month dedicated to celebrating the culture, traditions, and history of Asian Americans and Pacific Islanders in the U.S. 
SCORE is committed to helping AAPI entrepreneurs achieve their business goals. To help aspiring Asian American and Pacific Islander small business owners achieve their goals, SCORE offers FREE mentoring, tools and resources in our hub for AAPI Entrepreneurs.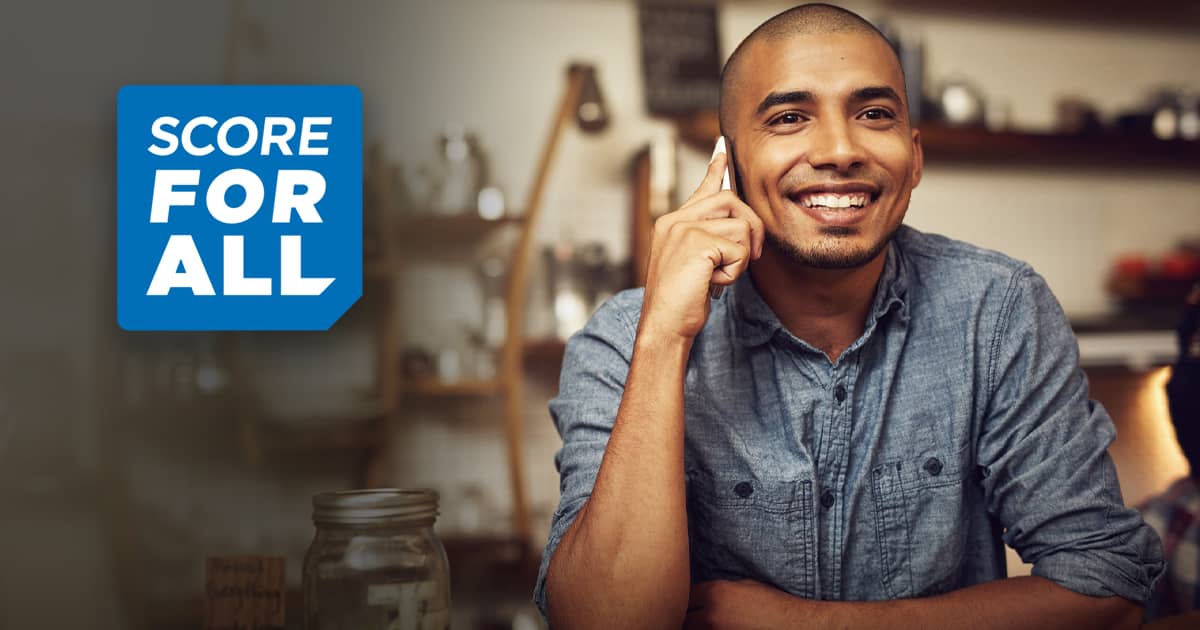 SCORE Empowers All Entrepreneurs
We believe that anyone can start and manage a successful small business. We also know that the road is harder for some than for others. Diverse backgrounds, different voices and unique needs may call for specialized resources and mentoring approaches.
SCORE is listening, recognizes these diverse needs, and provides personalized support in a wholly-inclusive platform called SCORE for All. 
SCORE Small Business Resilience Hub
We know that disasters and economic downturns bring unprecedented challenges. But what if the obstacle you are experiencing right now is your opportunity to grow stronger and more successful than you've ever been? What if you could do more than just survive? What if you could thrive?
Our Resilience Hub offers training, resources, and remote mentoring to help your small business adapt and succeed.
Visit the Resilience Hub
Give back to small business:
Volunteer with SCORE
Small businesses need help now more than ever. As small business communities recover, you can be a part of helping them return as prosperous and thriving establishments in your local community. New startup businesses are also springing up. Join SCORE's volunteer force to be part of helping small businesses start, grow and thrive.
Do you need help starting or growing your business?
Use one of the options below to find your mentor:
SCORE offers live & recorded webinars & interactive courses on demand.
Help Small Businesses Thrive
Our amazing team of volunteer mentors has helped entrepreneurs navigate through all stages of their businesses, especially through difficult times. This is a great chance to give back to your community during these unprecedented challenges.
Share your talents and expertise to help small businesses turn obstacles into opportunities for growth.
Become a SCORE volunteer